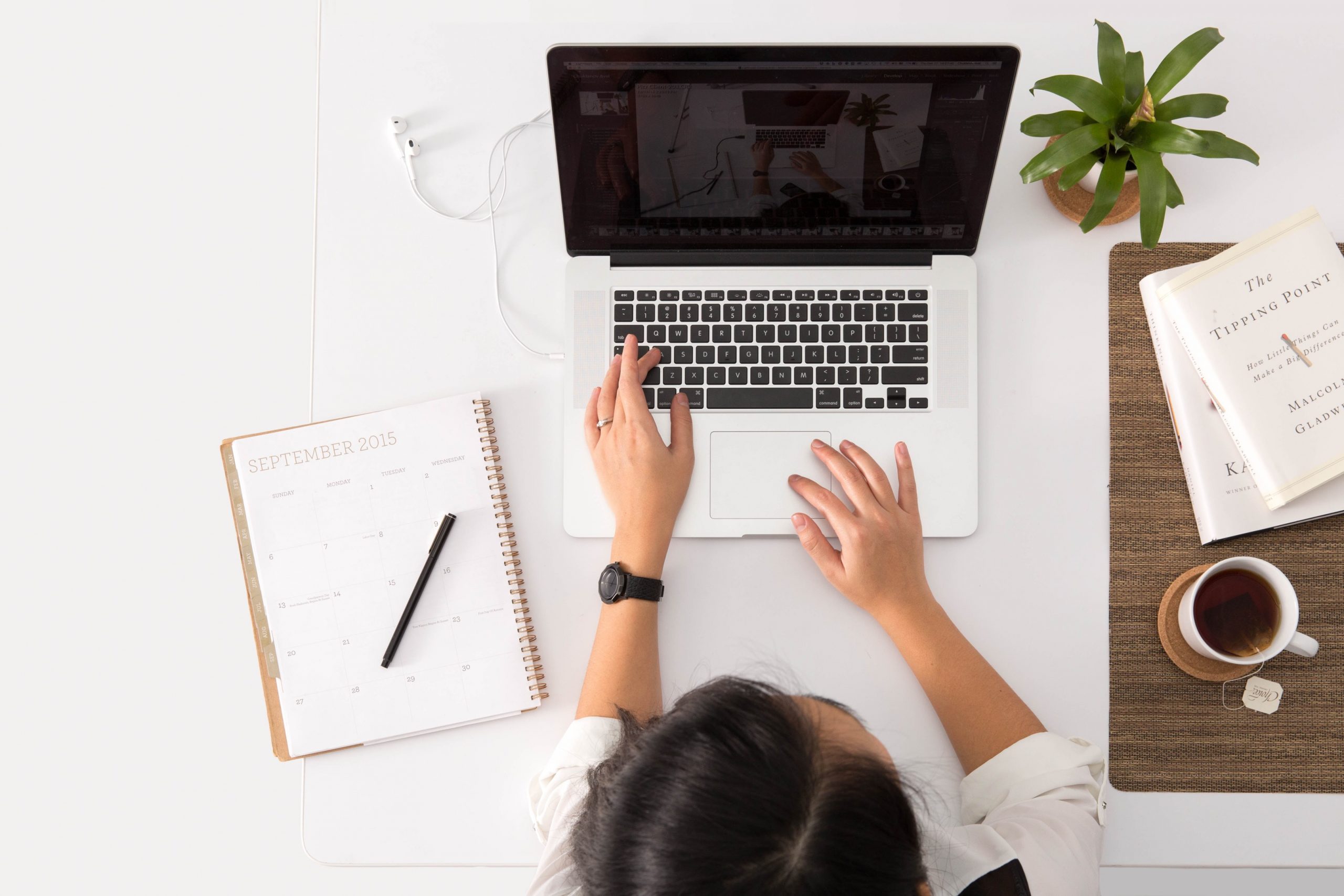 As many people continue to WFH, whether they are employees of a company, a freelancer, or business owner, garden offices are becoming an increasingly popular solution for homeowners who want their own space outside of the home to work from (without having to commute!).

If you have been thinking about installing an office cabin in your garden, you understandably will have lots of questions! In this ultimate guide, we will tell you everything you need to know about buying a garden office and how to adapt it to an office space.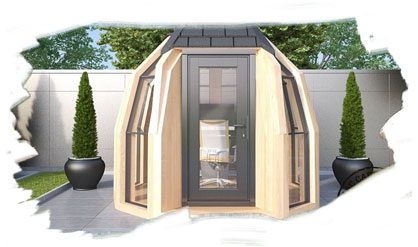 Do I Need Planning Permission For A Garden Office?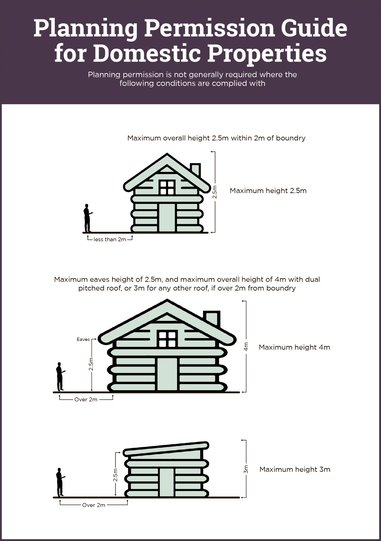 The great news is that for most garden office structures, planning permission isn't required!

Our garden office cabins, otherwise known as outbuildings, are referred to as 'small detached buildings' in the Building Regulations (Schedule 2 Class 6) and are exempt from building regulations approval, so long as it falls into either of these categories:

1. The floor is less than 15 square metres and there is no sleeping accommodation.
2. The floor area doesn't exceed 30 square metres, the building is at least one metre from any boundary or is made substantially of non-combustible materials.

Further guidance is that the garden building shouldn't cover more than half the land around your property. Also, if you live in an Area of Outstanding Natural Beauty, National Park, World Heritage Site or live in a Listed Building, you may need to seek approval from your local planning officer.

If you are in doubt or have any further questions regarding planning permission for a garden office at your home, our team can give you further advice. We have over 30 years of experience in the construction industry and have a wealth of knowledge in this area. Simply give us a call on 0800 999 1564.

How do I prepare my garden for a garden office?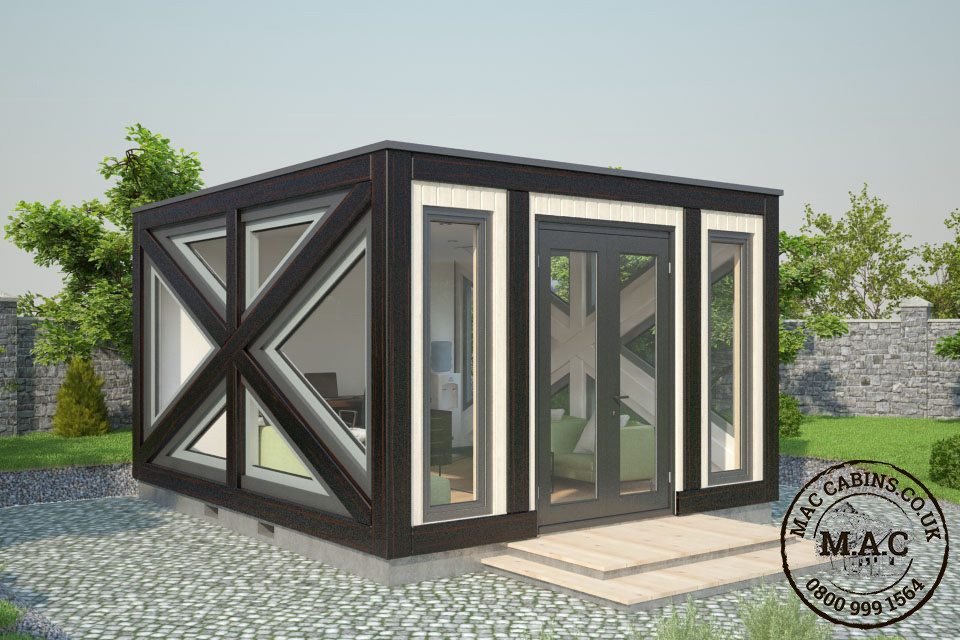 A garden office will need to be built on a flat, concrete surface. If you don't already have this in the space you want to install the office, you will need to do some groundwork. If you're good at DIY and feel confident laying concrete slabs, you can do this yourself or you can instruct a local professional to do this for you.

You can find reputable garden landscaping professionals on directories such as:

Yell.com
Houzz.co.uk
Ratedpeople
How much does a garden office cost?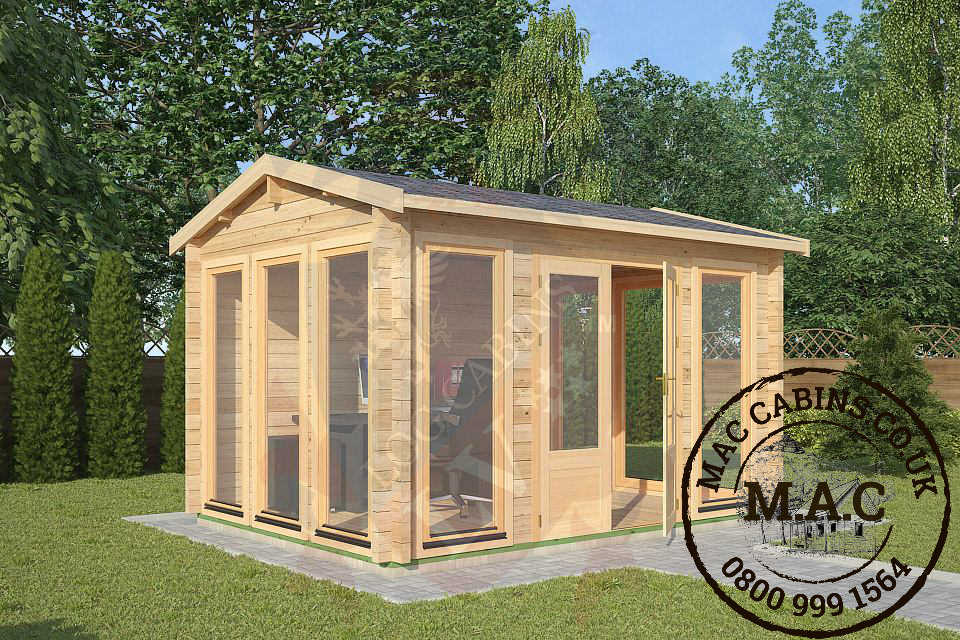 At M.A.C. Cabins, we have a range of garden offices available in different sizes and layouts. We use only the best quality timber, glass and fixtures and fittings to ensure your building will stand the test of time and not be compromised by poor weather conditions.

Our smallest cabins start from around £5,000 and our largest cabins are around £15,000.

We offer free, local delivery across the South West of England, and can arrange courier delivery to the rest of the UK for an additional charge.

The investment can be very beneficial to homeowners, not only to allow you to work from home and not take up valuable indoor space, but it can also increase the value of your home.

The overall cost will depend on the style and size of the cabin you choose, as well as any additional groundwork that may need to be done, and how you wish to kit out the cabin internally.

If the initial outlay is out of your budget, you may want to consider using our finance option to help you to spread the cost of your cabin.

Can I have electricity in my garden office?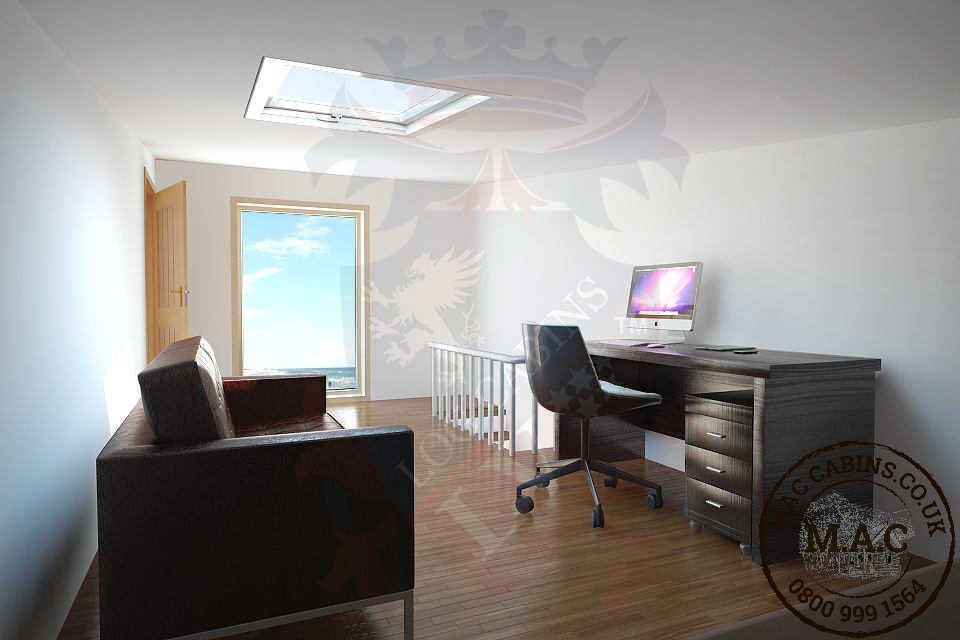 If you're planning to work from a garden office, having electricity will be at the top of the list!

It is important that you instruct a qualified Electrician to install electricity in your garden office. They will connect it from the mains in your home via an armoured, heavy-duty cable. It will also need to be buried underground, so you will need to factor this in when deciding where you are placing your cabin.

Another important thing to consider is how many plug sockets you would require and the best location for these depending on where you will be placing your desk, and any other items which will require electricity.

You can find a local registered and accredited electrician here.

Alternatively. If you decide to opt for our full installation service, an electrical connection will be included. You can find out more here.

Can I paint my Garden office?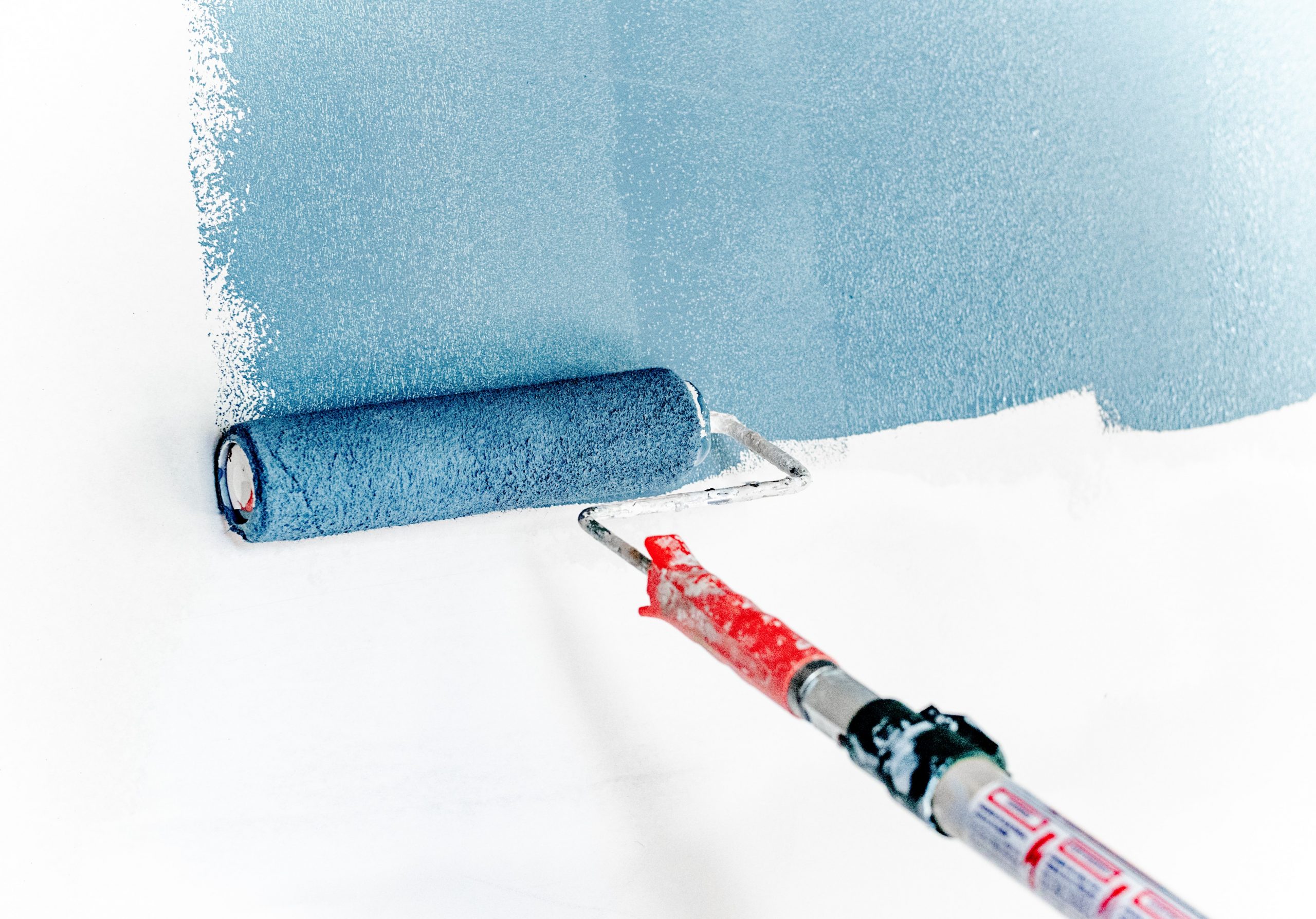 All of our garden buildings are made with Timber, making it the perfect base for paints should you wish to add a little colour to your garden office!

We recommend using high-quality exterior paint, and the good news is these now come in a range of different colours to suit your taste. You may want to opt for a neutral grey, a muted pastel colour, or a bright and vibrant colour to really stand out!

Cuprinol is a well respected outdoor paint brand, and you can see their full range of colours here.

Otherwise, you can check out local DIY shops or the larger Wickes and B&Q chains to find the perfect shade for you.

If you're unsure on which colour to go for, why not check out Pinterest or Instagram for some inspiration?


How do I connect the internet to my garden office?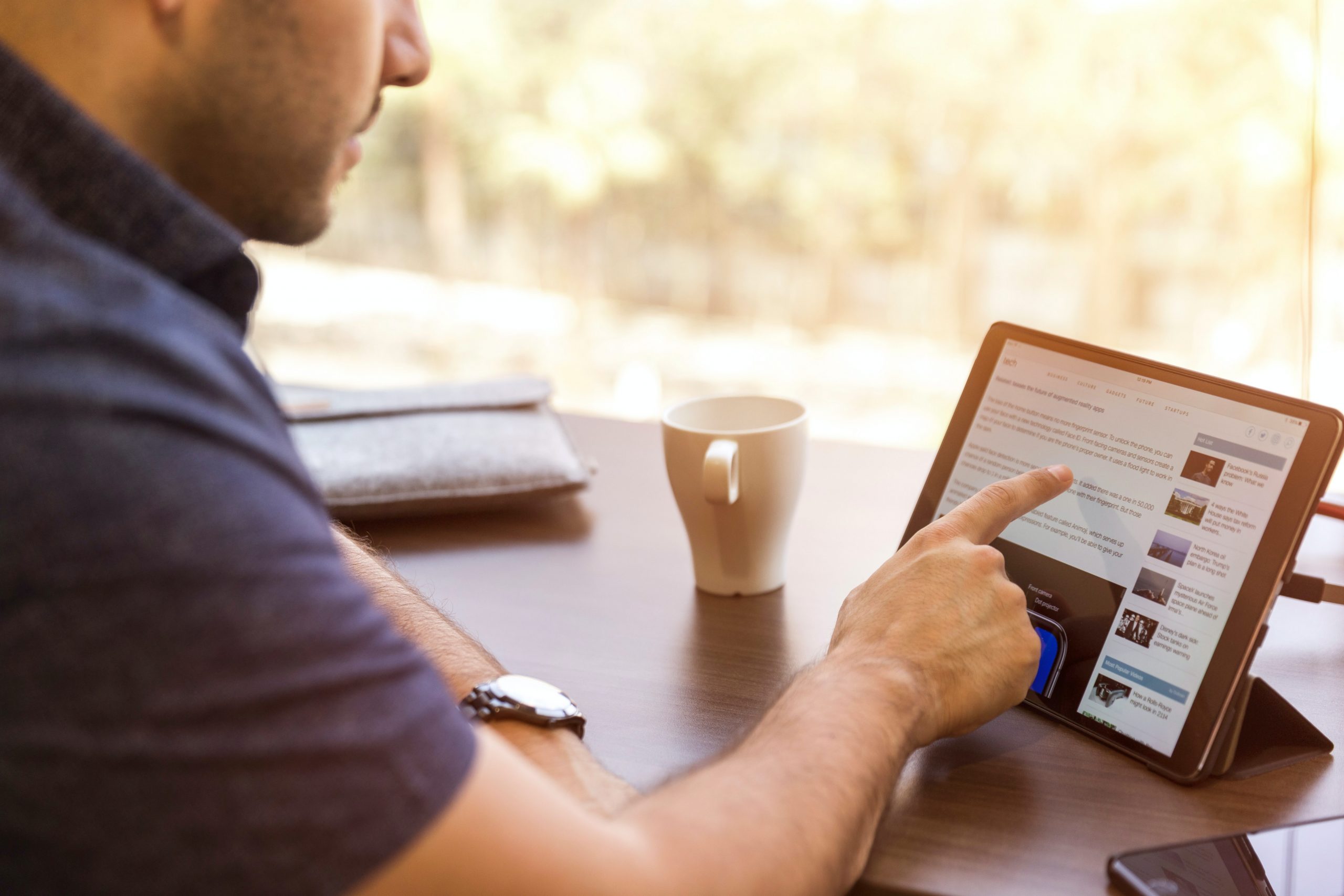 With the advancement of technology, there are lots of different ways you can connect the internet to your garden office.

The most reliable option would be to have a wired connection from your home's WIFI router, via an Ethernet cable. You would need to instruct a qualified Electrician to run the cable from your home to the garden office. Our expert installation team can install this for you as part of our additional cost installation service, you can find out more about this here.

Another option would be to test out the Wifi signal you currently have in the area you plan to have your garden office. If the signal is weak, we would recommend that you speak to your internet provider about signal boosters. There is likely to be a charge for the equipment, but it will be a more cost-effective solution if you can get a strong enough connection.

If you have a good data plan on your phone, you can use your Hotspot to connect to the internet, although you may run out of data quickly if you intend to use it a lot! Speak to your mobile provider to confirm if Hotspot is included in your plan and how much data you have each month, they may be able to increase your data for an additional charge.


Can I build the Garden Office myself?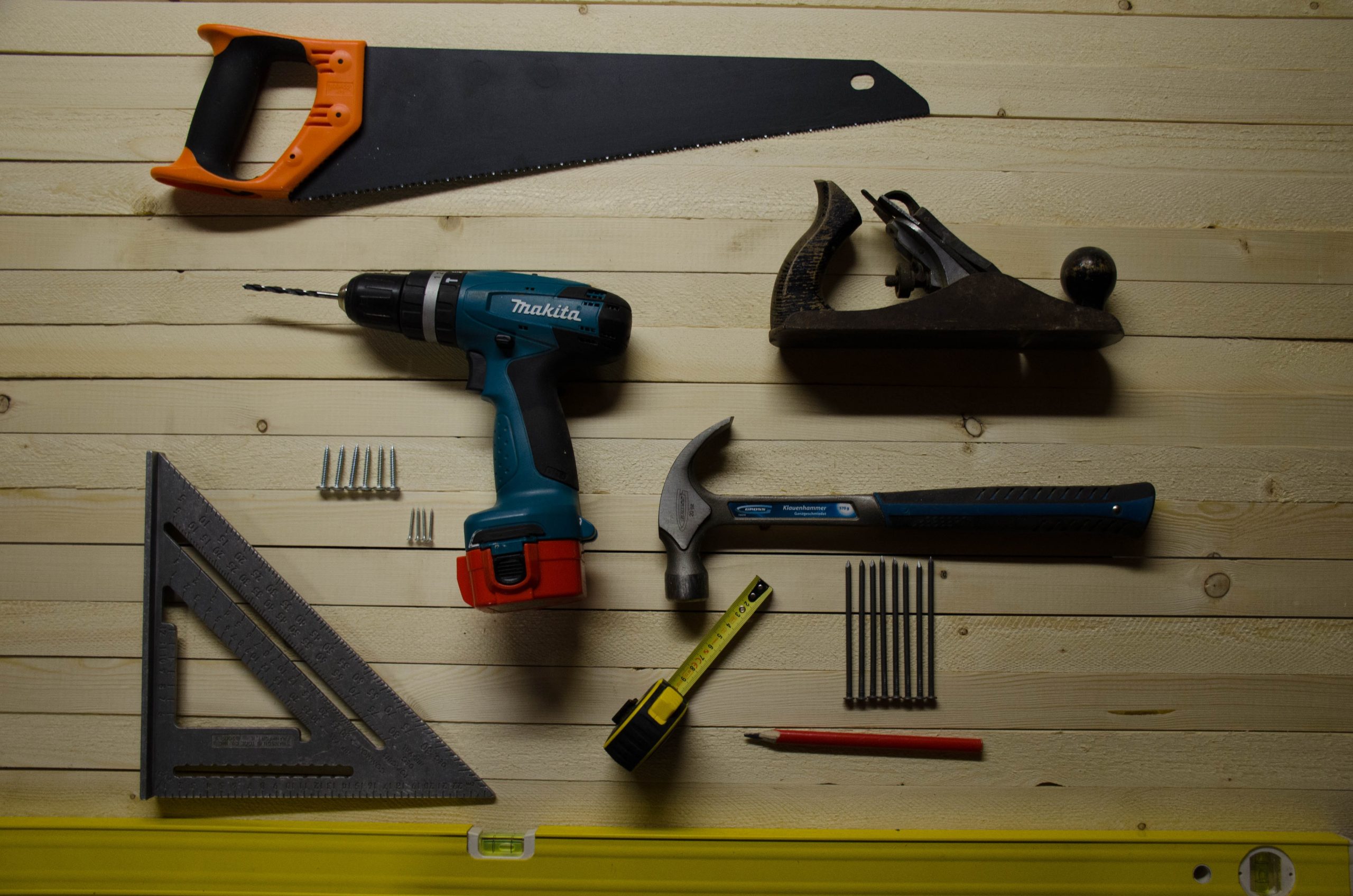 Our modular, timber garden cabins are designed for self-build, meaning you can easily assemble the garden office yourself (ideally with an extra pair of hands!). Full assembly instructions will be included and of course, the team at M.A.C. Cabins are only a phone call away should you need any guidance or assistance.

Our self-build option allows us to offer high-quality, garden offices at a much lower cost. However, we do understand that for some customers it may not be possible for you to build it yourself (or perhaps you just don't like DIY) which is why we also offer a full installation service, you can find out more about this here.


What is the process for buying a garden office?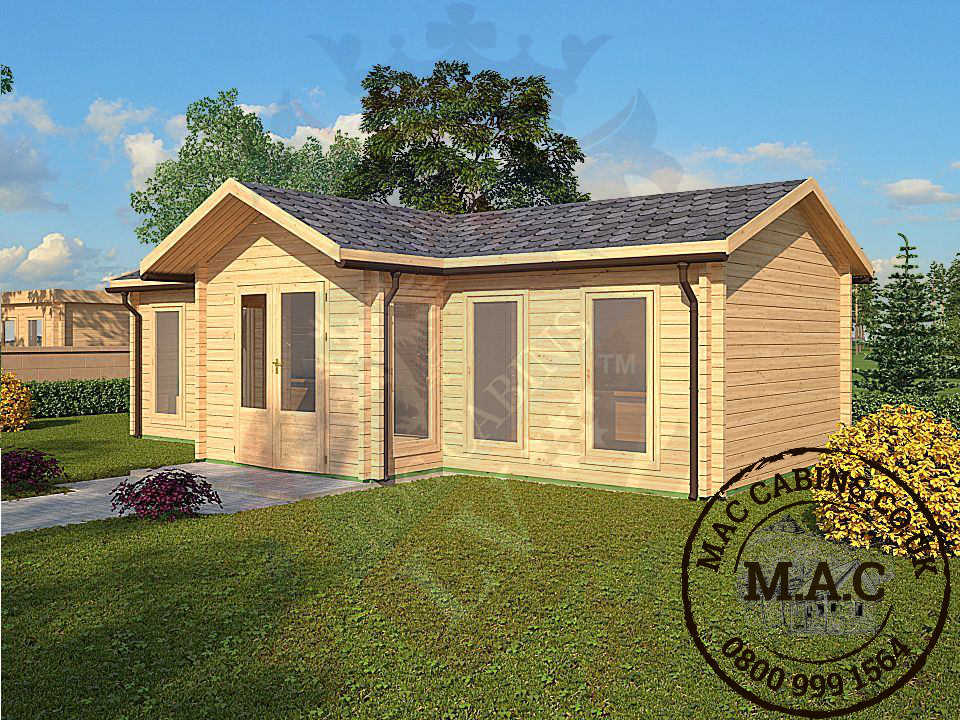 At M.A.C. Cabins, we like to make things easy! We know that it can be daunting undertaking any new construction project, and you will of course have lots of questions (although we hope this guide has helped to answer some for you!).

In the initial stages of your enquiry, we will arrange a free, no-obligation consultation with you. This can be carried out over the phone, via Zoom, Microsoft Teams, Skype or Facetime – whichever you prefer! We can also arrange site visits, if necessary, in the South West England regions.

At the consultation, we will find out more about your garden space, what style of cabin/garden office you are looking for, and your budget etc. Our expert team will be able to give you further advice on the above, answer any questions you may have and also provide a quote for the style of cabins we would recommend for your space.

If and when you decide you would like to proceed, we will confirm any additional charges for delivery and installation (if applicable) and then confirm your delivery/installation date.

You can find out more about the delivery process at the bottom of this page here.

After the delivery has been made, our team will be on hand to answer any future queries or questions regarding your new cabin, as part of our ongoing aftercare support.



We hope our Ultimate Guide to Working from Home in your Garden Office has answered all of your burning questions. If you have any other queries or need some more advice, our friendly team are more than happy to help. Simply leave a comment below, drop us an email or give us a call.

Tel: 0800 999 1564
Email: help@maccabins.co.uk